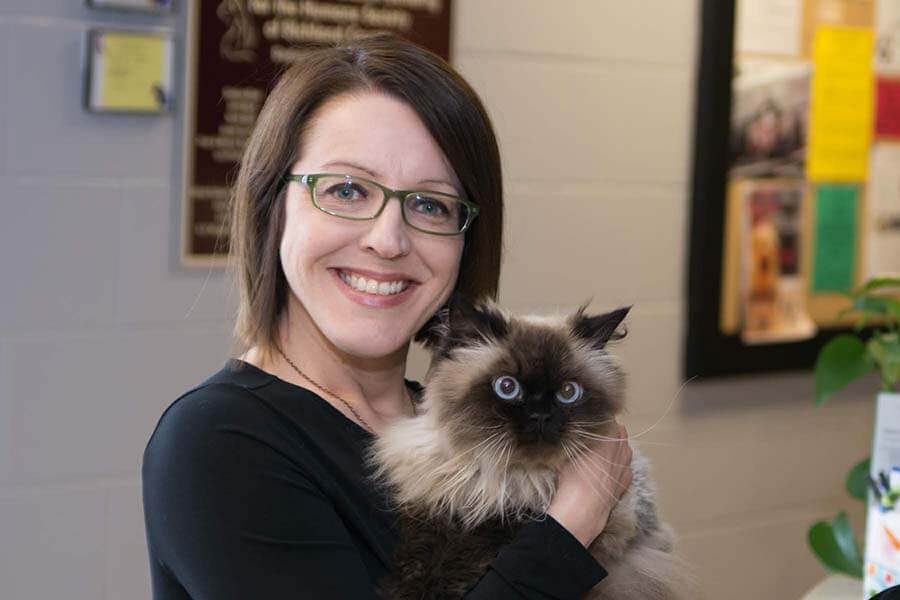 Linda Chambers
Managing Director
Cleveland native Linda Chambers moved to the Mansfield area in 2006. A love of the arts drew her to the Renaissance Theatre, where she joined the staff in 2009. A love of animals drew her to the Humane Society. Linda joined the Humane Society Board of Directors in January 2017, and served as Board Chair from June 2017 to January 2019.  In February, 2019, she took on the role of Managing Director for the organization.  "I am proud to work with a group of dedicated and caring people who give tirelessly of themselves to ensure that we have a safe and comfortable environment for the animals in our care. I'm also excited to work alongside our incredible board of directors to create a sustainable model that ensures that our organization not only exists, but actually thrives in the future." As a lifetime animal lover and rescue advocate, Linda feels privileged to be a part of such a wonderful and worthwhile organization.
Linda holds a Bachelor of Arts in English from The Ohio State University and a Master of Arts in Organizational Communication from the Scripps School of Communication at Ohio University. She lives in Bellville with her husband, Jon, their two dogs, and four cats.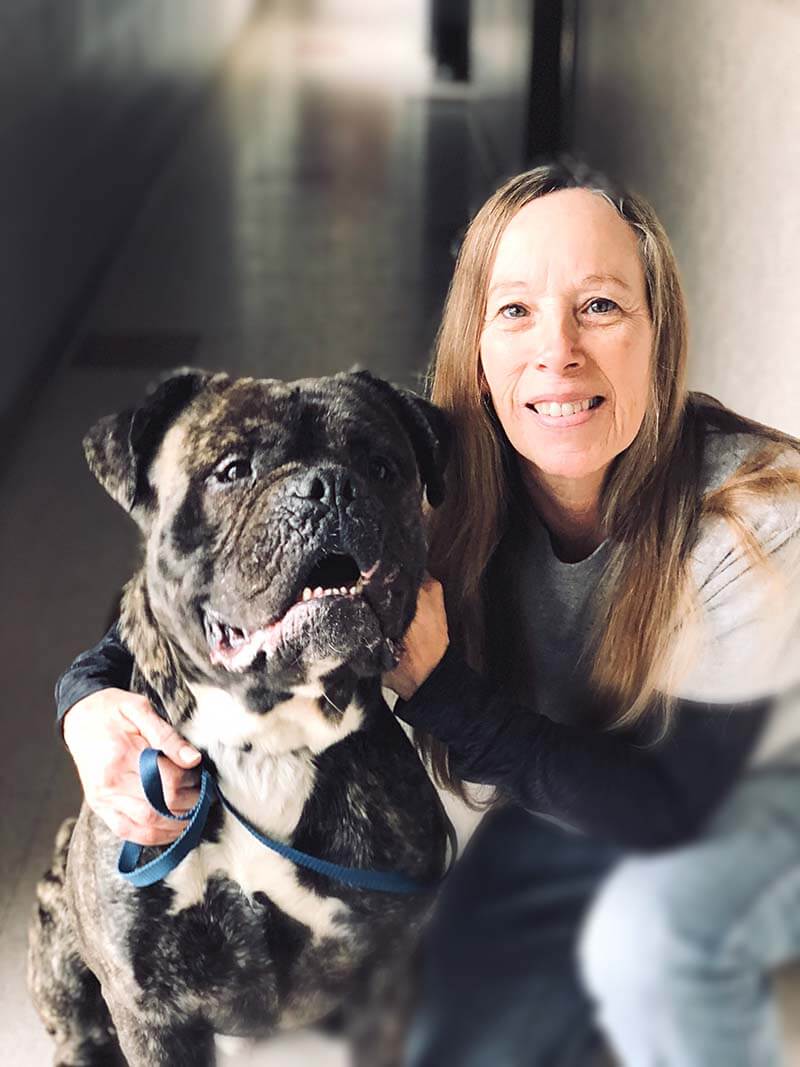 Salli Tschantz
Dog Kennel Manager
Salli is our true dog whisperer at the Humane Society- she is dogs best friend. When she was little, she was well known in the neighborhood because she visited everyone's dogs and cats. There was always a special connection between her and animals. She attended NC State and Ohio State and received her degree in social welfare. She worked at Mansfield City Schools as a special education bus driver for 25 years and has worked at the Humane Society for 6 years. She is a mother to 3 sons and her 3 dogs (Elvis, Karma and Bunny) and a grandmother to 3 grandsons and 2 granddaughters. 
At the shelter, Salli spends most of her days with all of our dogs. She considers all of them to be her dogs until they find their forever home. In her words, "I need them as much as they need me."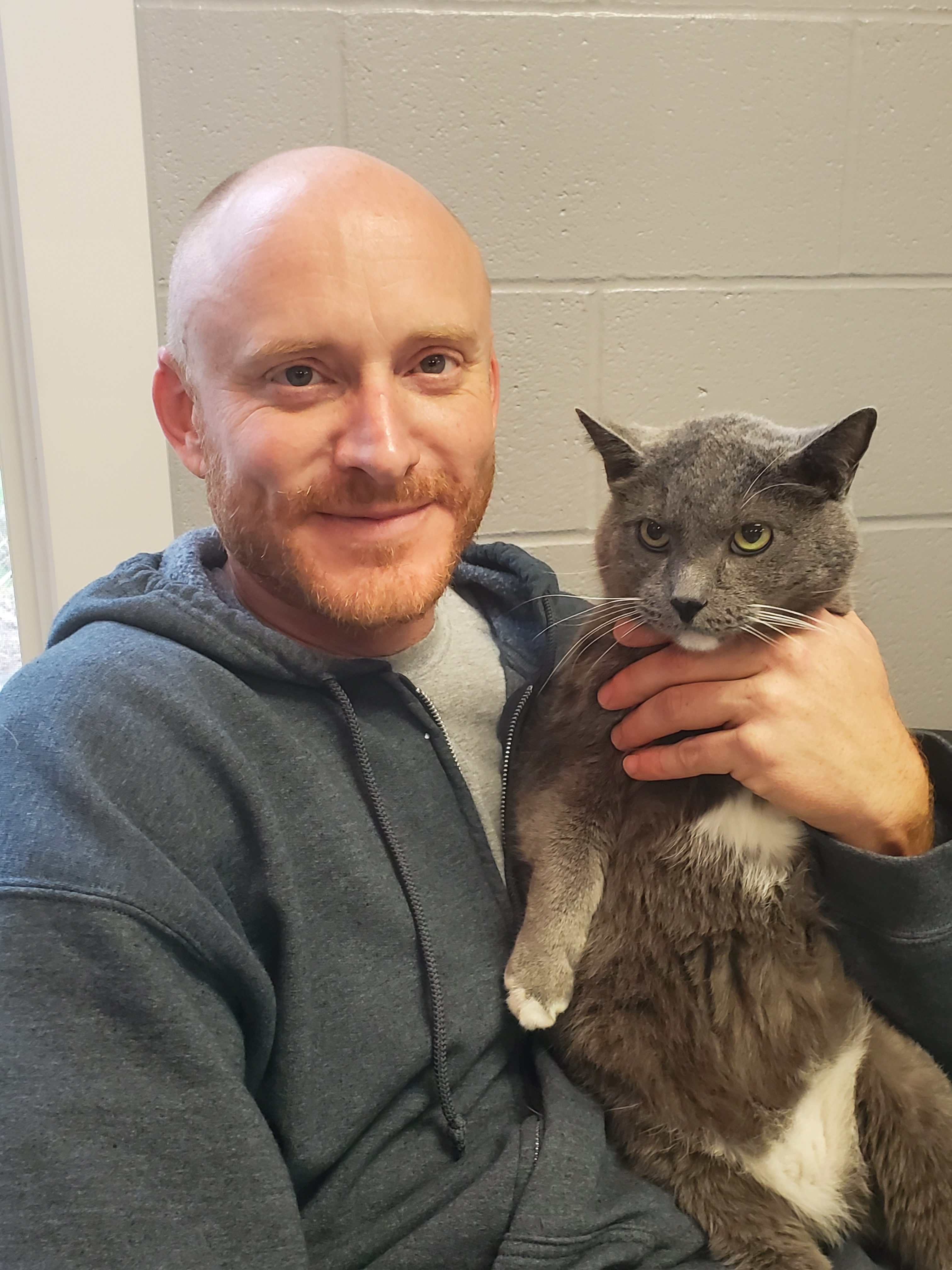 Brandon Gearhart
Cat Manager/Community Service Coordinator
Brandon joined the staff in April, 2019. Growing up on a farm outside of Bellville, he remembers being surrounded by animals from a young age – and fondly recalls the family always having several dogs.  After graduating high school, Brandon served in the United States Marine Corps.  Since then, he's worked jobs in construction, manufacturing, and most recently as a counselor for at-risk youth.  Brandon credits his military experience for giving him a strong work ethic, attention to detail, and an adaptability to jump in and help wherever needed – skills that have made him feel right at home at the shelter. "While I would say my favorite time spent here is when I get to take the dogs out for walks, I've found that every day is different and with unique challenges and situations.  It's certainly never boring, and as an animal lover, I find it all to be extremely rewarding."
During his time off, Brandon enjoys reading, gardening, and any time spent outdoors with his pup.  He lives in Bellville with his wife, daughter, and their chocolate lab, Mia.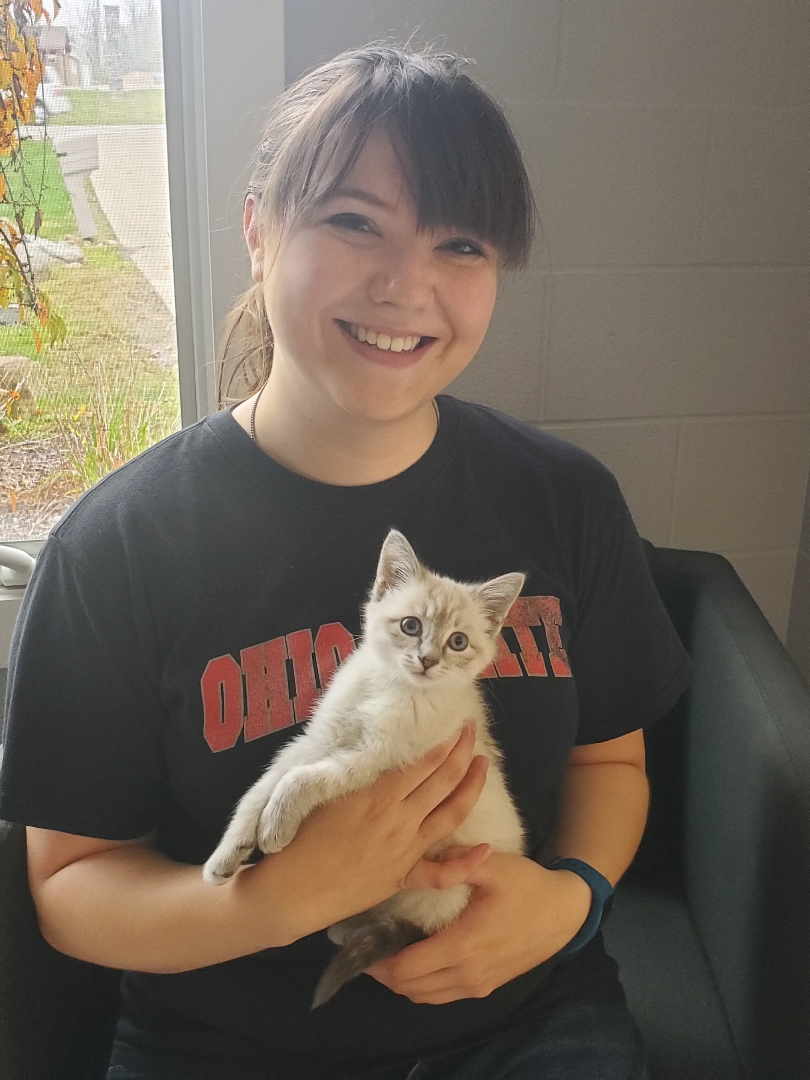 Kinzi Ramirez
Animal Care Attendant