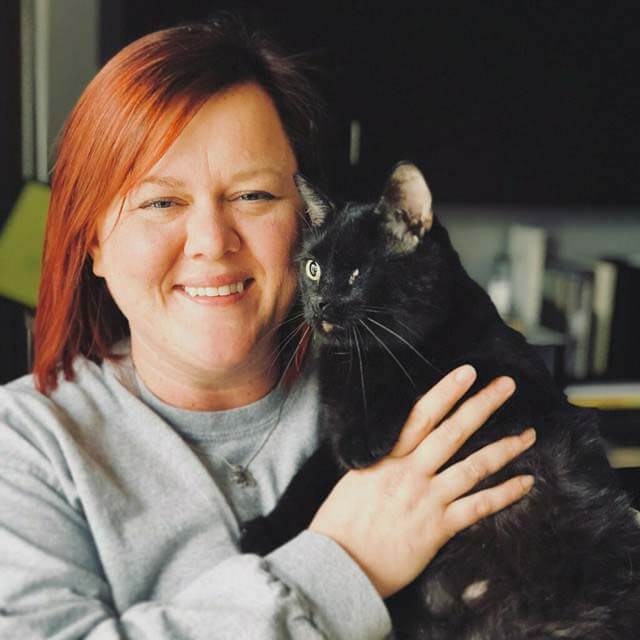 Missy Houghton
Director of Animal Care and Operations
The rock, and most loyal and dedicated staff member at the shelter: Missy. Missy has been with the Humane Society of Richland County for 13 years and a Humane Agent for 12. This job is her life and her passion. Since she was a little girl, she has been passionate about animal welfare, and actively involved in their care. Prior to working at the shelter, Missy was a volunteer for the Raemelton Therapeutic Equestrian Center, the Dog Warden's Office, Gorman Nature Center. She also volunteered as a rescue transport, and worked at a kennel for a veterinarian's office. Throughout her adult life, she has helped any animal she could.
Missy is a mother to her 15 year-old son who shares her love and passion for cats. She is also a mother to 4 dogs (Fergie, Monkey, Asha and Marvel) and 7 cats (Laba, Cat-Bob, Sgt. Stripes, Nopa, Barbosa, Moose, and Vandy). At the shelter, Missy spends her time overseeing all operations, communicating with the public, ensuring that all animals are healthy and happy, and working hard to keep improving the shelter.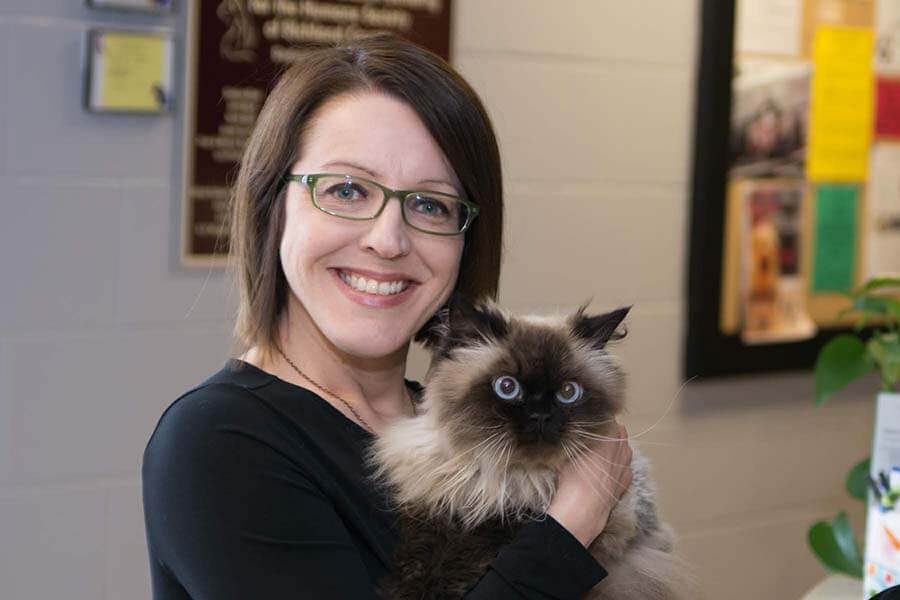 Linda Chambers
Managing Director
Cleveland native Linda Chambers moved to the Mansfield area in 2006. A love of the arts drew her to the Renaissance Theatre, where she joined the staff in 2009. A love of animals drew her to the Humane Society. Linda joined the Humane Society Board of Directors in January 2017, and served as Board Chair from June 2017 to January 2019.  In February, 2019, she took on the role of Managing Director for the organization.  "I am proud to work with a group of dedicated and caring people who give tirelessly of themselves to ensure that we have a safe and comfortable environment for the animals in our care. I'm also excited to work alongside our incredible board of directors to create a sustainable model that ensures that our organization not only exists, but actually thrives in the future." As a lifetime animal lover and rescue advocate, Linda feels privileged to be a part of such a wonderful and worthwhile organization.
Linda holds a Bachelor of Arts in English from The Ohio State University and a Master of Arts in Organizational Communication from the Scripps School of Communication at Ohio University. She lives in Bellville with her husband, Jon, their two dogs, and four cats.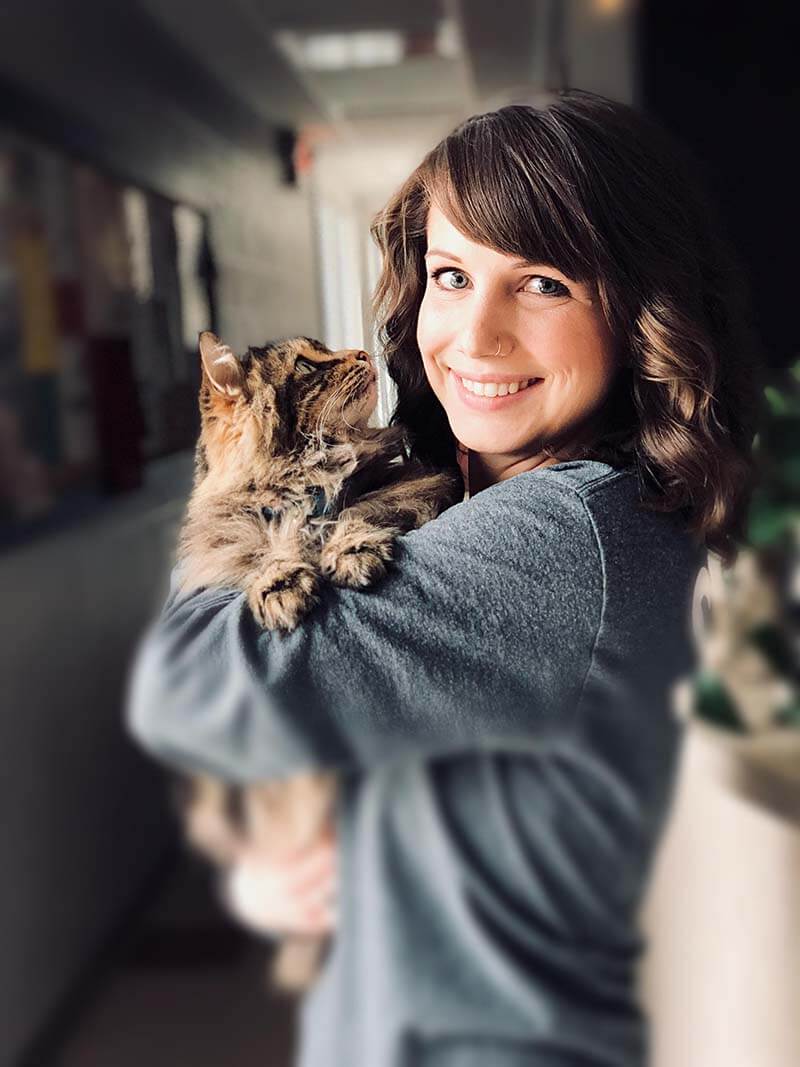 Emily Worthington
Lead Front Desk Attendant
A true cat lady and a clean fanatic- Emily is our lead front desk attendant.  She grew up in Columbus and moved to Mansfield when she met her husband in 2011.  Emily is a mother to her son and a mother to seven cats , three dogs, and one fish .  Her passion for animals started the moment she knew what animals were and her passion for cats stems from her grandmother.  She attended Ohio University and received a bachelors degree in commercial photography, specializing in fashion photography with animals.  Emily uses her photography degree to help the animals at our shelter get adopted by capturing their story though their eyes.  While working at the Humane Society of Richland County, Emily wants to help the shelter be more successful by making sure it stays clean, organized, and she uses her creativity to better the shelter in any way she can.  She is always striving to find new ways to improve and organize our shelter and make it the best it can be!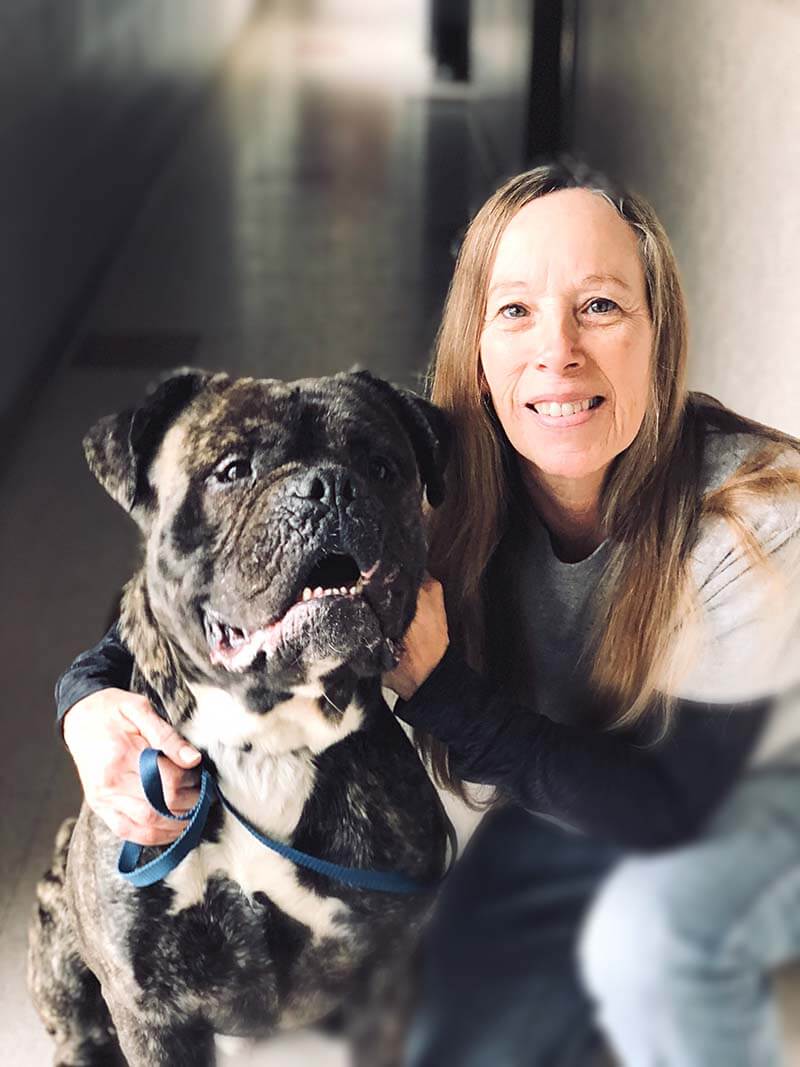 Salli Tschantz
Dog Kennel Manager
Salli is our true dog whisperer at the Humane Society- she is dogs best friend. When she was little, she was well known in the neighborhood because she visited everyone's dogs and cats. There was always a special connection between her and animals. She attended NC State and Ohio State and received her degree in social welfare. She worked at Mansfield City Schools as a special education bus driver for 25 years and has worked at the Humane Society for 6 years. She is a mother to 3 sons and her 3 dogs (Elvis, Karma and Bunny) and a grandmother to 3 grandsons and 2 granddaughters. 
At the shelter, Salli spends most of her days with all of our dogs. She considers all of them to be her dogs until they find their forever home. In her words, "I need them as much as they need me."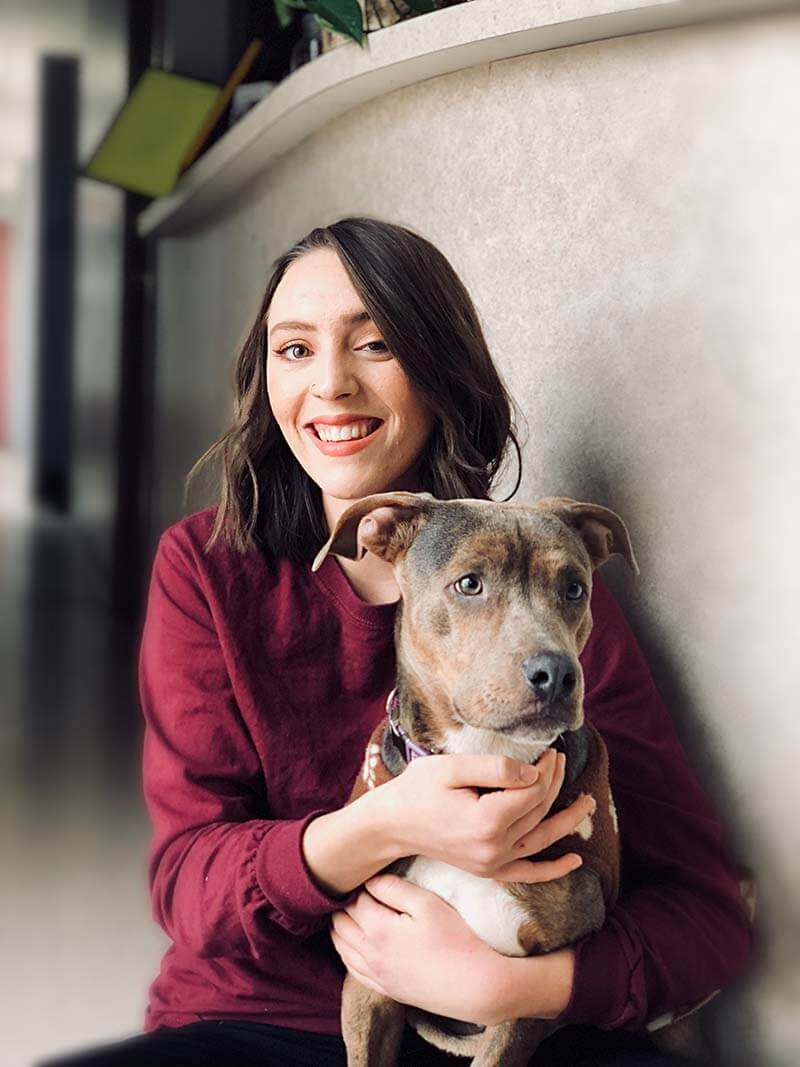 Heather Brocklesby
Cat Manager
Heather is one of our Staff Members here at the shelter. Her love for animals started when she was young; she never had any pets growing up, but always aspired to have them.  She became vegetarian when she was 13 which only fueled her passion for animals and their well-being.  Heather was always the "pet-sitter" for her friends and family and loved volunteering at the Dog Warden and at the Humane Society.  When she is not at the shelter, she is a barista- her favorite part of her day is getting to see the dogs when they pull up at the drive-thru and seeing how excited they become when they get their treats. Since working at the Humane Society of Richland County, she now has two rescues of her own; her dog Frankie, and her cat Gertrude.
One of Heather's favorite aspects of working at the shelter is to be able to create a safe, clean, and happy environment for the animals that haven't had the chance to experience that type of care or affection before.  In her words, "Seeing them grow more comfortable around people and getting stronger and healthier- enough to go to their forever homes- is really rewarding".  In her future, she would love to combine her two favorite things, coffee and animals, and open up her own cat café! Heather is always eager to learn as much as she can, and she truly feels lucky to work for the Humane Society of Richland County – "I am proud of the work we do for these animals and our community."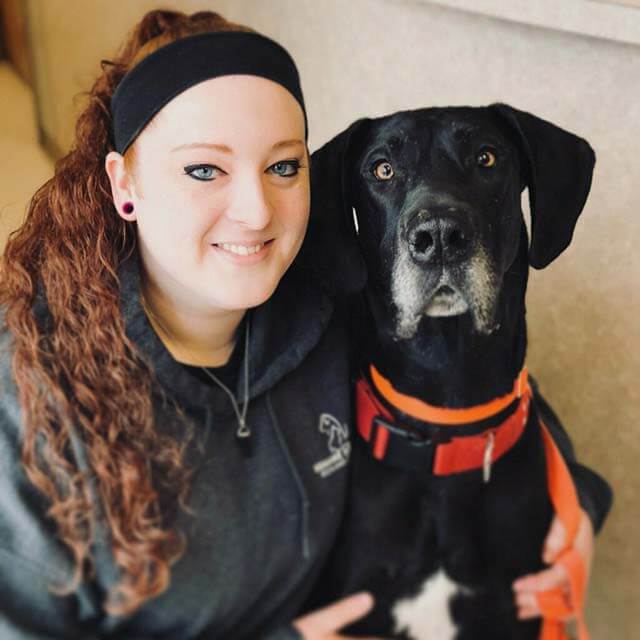 Kristina Stone
Cat Manager
Kristina is our Cat Manager here at our shelter.  Her passion for animals began when she was a little girl – she and her step mother rescued and rehabilitated stray animals and then found them their forever home.  She currently has 7 rescues of her own; her dogs – Zoey, Jagger, Hank, and Duncan, and her cats – Vulcan, Neptune, and Jupiter.  Kristina is currently enrolled at San Juan University to become a veterinary technician.  She ultimately wants to work for a large animal clinic.
Kristina's goals while working at the Humane Society of Richland County stem from her passion for her cats.  She wants to be able to find a perfect match for each cat and each person who comes into our shelter.  Our ultimate match-maker!  She literally loves all of our cats as if they were her own- in her words, "each animal has their own personality, and their new home has to match that spark".  Kristina always makes sure that cleanliness is top priority for the health of the animals and to make sure that all the cats have a cozy environment they can enjoy until they get adopted.  She also helps out with most of our shelter maintenance, always making sure things are running smoothly.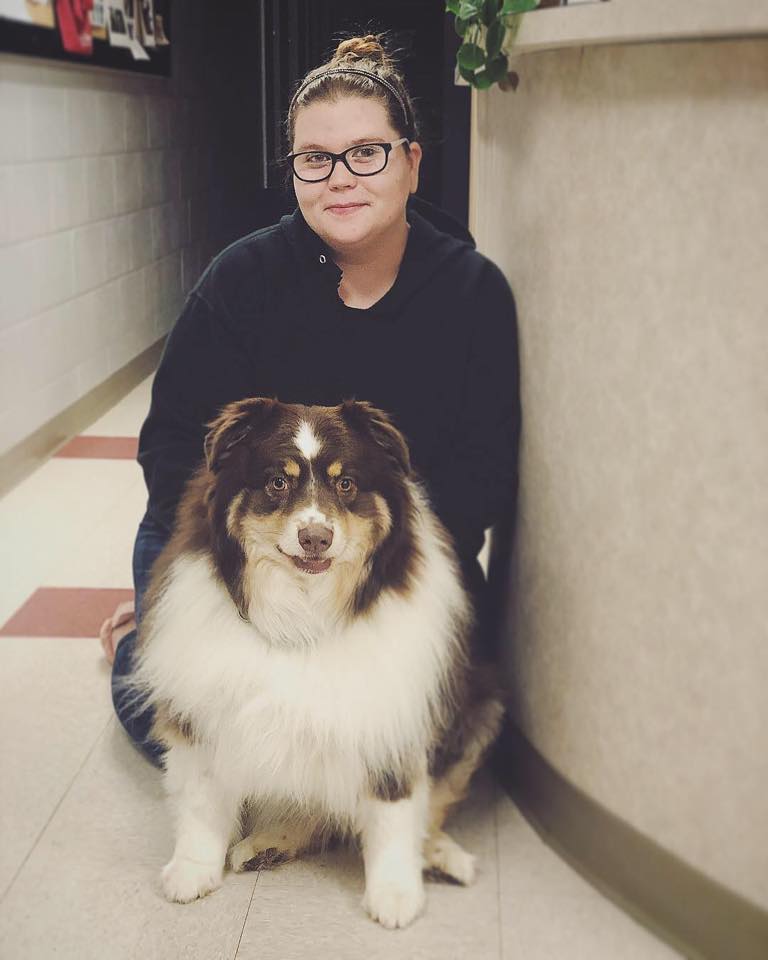 Bree Prestonjoiner
Kennel Staff
Ashley Bly
Kennel Staff
Ashley is one of our Kennel Staff Members here at our shelter.  She has always had a passion and love for animals since she can remember.  She always takes each and every opportunity she has to volunteer and or help stray animals in need.  Ashley currently has three rescue dogs of her own at home; Thor, Madi, and Scooter.  When Ashley is not working, she and her husband always go to our local dog shelters and take photos of them and walk each and every dog.  In her words, "It's so rewarding seeing them improve and then get adopted".  Ashley's favorite aspect of working at the Humane Society of Richland County is being able to help the sick animals and providing them with affection and the care they so desperately need.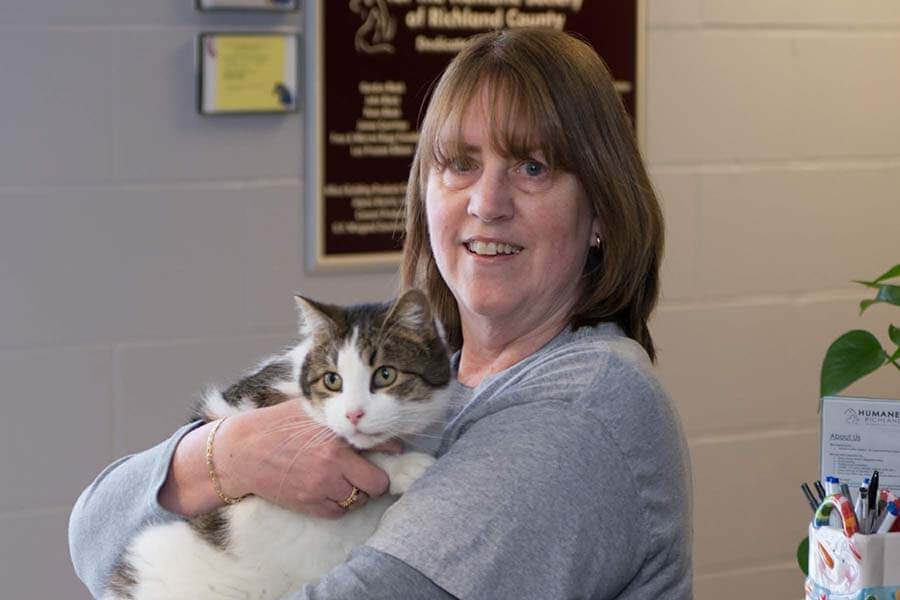 Barb Timmer
Volunteer Coordinator
Barb is a long time volunteer and our volunteer coordinator. An animal lover from a young age, she would bring home any orphaned or injured animal that crossed her path and always had pets growing up. Recently retired from a 39 year career as a OB nurse,  Barb is now enjoying more free time to spend at the shelter, planning adoption events in the community and working on ways to raise money for special "wish list" items for the shelter  (items she's already funded include an MP3 players to play music for the animals, essential oil diffusers to calm stressed animals, fenced in play areas for the dogs and a much needed storage shed.) Barb has 2 grown sons, 1 dog (Winne) and 1 cat (Trouble) "Since I can't take all of the animals home with me, I want to do whatever I can to make their stay at the shelter as comfortable as possible while they wait for their forever families to find them."